9. Hierve el Agua is stunning.
We had never heard of these rock formations before researching our trip to Oaxaca, but the "petrified waterfalls" and surrounding area ended up being one of the highlights of our trip!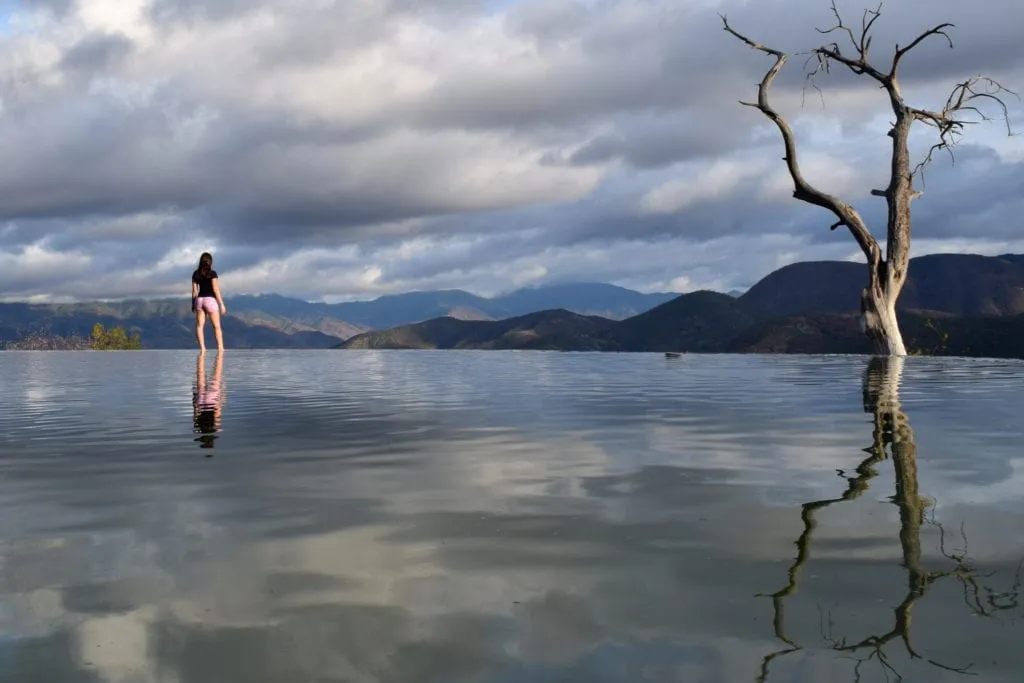 10. Learning to surf here is a bargain.
At less than $20 USD/person for each lesson in Puerto Escondido, you couldn't ask for a more affordable or more beautiful place to stand on a surfboard for the first time.
11. Mexico is incredibly easy to navigate via bus.
The ADO bus company and its sister companies made it incredibly simple and comfortable to travel all over the country–with the exception of our flight into Mexico City, this is how we moved between almost all of our eight destinations in Mexico!.
The buses are very comfortable, have air conditioning and bathrooms on board, and most of them even had USB ports to charge our phones.
12. The waterfalls of Chiapas are a must-see.
Rainbow Falls at El Chiflon has become one of our new favorite waterfalls in the world–but the smaller waterfalls in El Chiflon, as well as Misol-Ha and Agua Azul, can't be overlooked either.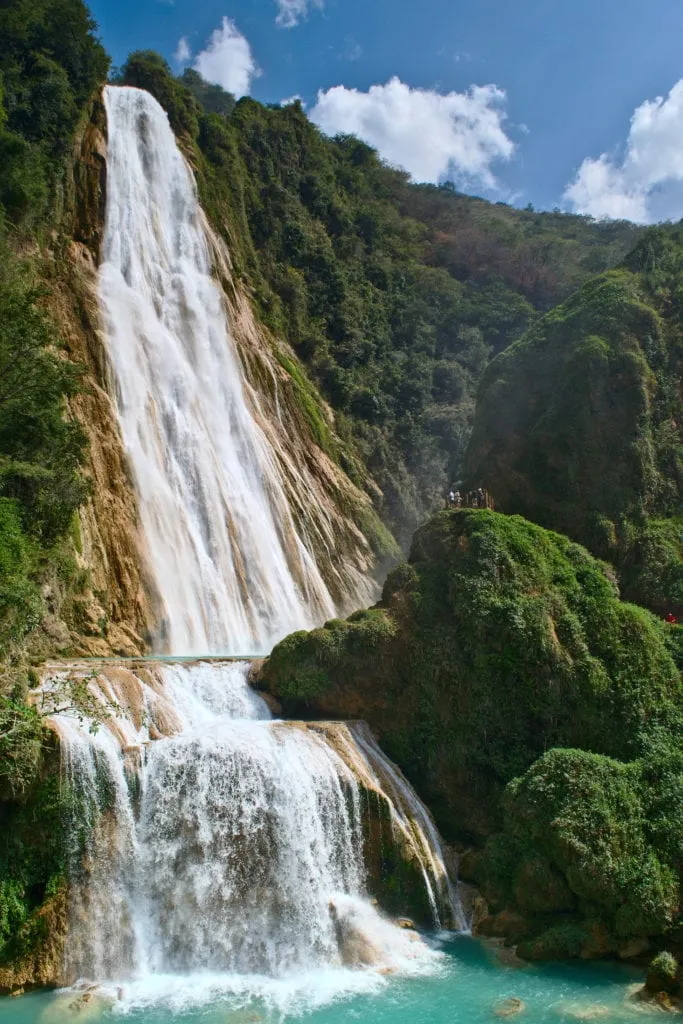 13. The churches are so memorable.
Mexico City's cathedrals were stunning and had even changed John Paul II to "Juan Paul II" on their plaque honoring the famous pope, which made us chuckle.
In San Juan Chamula, we visited the most memorable church we have ever seen: billed as Catholic, it had no pews, straw on the ground, one small statue of Jesus off to the side, hundreds of candles burning directly onto the floor, and a chicken that was being prepared for a sacrifice by a man who was not speaking either Spanish or Latin. I don't think we'll be forgetting it anytime soon!